Every day, our traders are succeeding and reaching closer to their goal of finding the ultimate financial freedom. FundedNext is pleased to become a crucial part of thousands of traders' success stories. We hear inspiring stories of traders' trading journeys, which have been a great motivation for us to move forward. Among the many, we have collected a few again on our Traders Tale this week. Give it a read.
…………………………………………………………………………..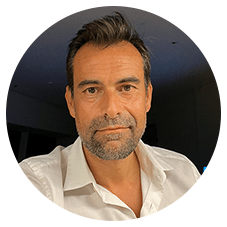 Jérôme, 41 years old, Winner of RTFX – The Forex Championship from France.
What Has Been Your Best Trade With FundedNext?
Two weeks back, on my EURUSD buy trade, I made a good amount as the FOMC meeting fell in between and the market went in my favour. I managed to catch the top of a daily leg to the downside and was able to scale multiple positions on the way down for a total return of 10% in 3 days.
How Important is Psychology to Traders?
Psychology is Key! Be patient for confirmations for entries and don't revenge trade if you suffer a loss. Set a fixed loss every day. For example, for me, I cannot lose more than 1% a day as my balance is not that big and I would rather earn less than lose more.
Do You Often Shift From Your Trading Strategies or Do You Stick to Them?
No, and it's a very wrong thing to do. If you have your trading rules and proper planning, you can enjoy stress free trading. Because with backtesting and data, you know that even if you hit a few SLs , your data says that you will be profitable in the long run. Shifting trading strategies hamper psychology, risk management, and trading itself. I have tried and failed miserably.
What Would You Say to the Traders Who Are in the Assessment Phase?
Because loss happens to the best of us, it's important to keep your emotions under check and accept the possibility of failure. Refrain from letting your emotions influence your trading and instead act like a robot following a strict strategy. In the end, that's what makes you money. Maintain these and you will be in the good spot, 
1) Market Structure
2) Discipline 
3) Consistency 
4) Risk Management
How Are You Liking FundedNext?
FundedNext is my first prop firm after proper and careful comparison and research. It was indeed a good experience. I'm hoping to stick with FundedNext along the journey. I love its support, corresponding, overall was very well designed. Although the first withdrawal took a long time, I liked it when they shared a refund and 15% of the profit that I made in my assessment phase.
…………………………………………………………………………..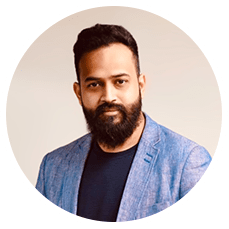 Umar Khalid, 33 years old; a Fundamentalist from Pakistan.
Do You Believe Luck is a Crucial Factor in a Trader's Journey?
There is nothing called "luck" in trading. If you have a solid trading plan, good knowledge of how to read the market, especially mastering the fundamentals, and can efficiently implement the technicals, then you are good to go. Be sure you are profiting. But don't take chances. Don't trust the market, but be the master of it.
How Did You Hear About FundedNext?
I am a lifelong cricket fan, to mention first. I was looking for a prop firm after I decided to become a full-time trader. And suddenly, in the first quarter of the year,I saw Chris Gayle in one of your ads and immediately it caught my attention. Then I started researching a lot about you and looking for others' reviews on Trustpilot. Then finally, at the end of April, I decided to join.
What Was More Difficult Than Expected During Your Challenge Phase?
This is not my money-this sort of ignorance came at first, and it was sort of hard to control in the initial days. So I used to be slightly saved from the daily drawdowns and couldn't help but end the week like that.. But eventually I got a hold of my rope as now I'm a fully funded trader and this time it feels like all this $200,000 is mine. 
What Are Your Risk Management Strategies?
As I am strictly a swing trader, I try to look for a lower time frame confirmation based on a higher time frame break of the market structure. I barely take risks of more than 1% as there are limitations in the news hours. So this also helps me to have control if drawdown occurs. I don't lose much, although my winnings are not so great. 
How Important is Psychology to Traders?
If you ask the master of trading, even Jordan Belfort, psychology is the most important thing for a trader's success journey. What I do is, I do the household chores to calm myself down during recessions because I am a stay-at-home dad and a full-time trader. So by that time, I drift away from taking impulsive trades. 
…………………………………………………………………………..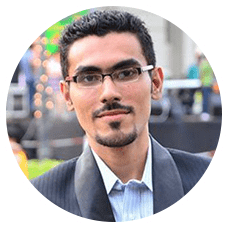 Ali Raza, 27 years old; a winning Gold Trader from Karachi, Pakistan.
Hardest Obstacles That You Had to Overcome?
Undoubtedly, the emotional distress. The hardest fallback I had in my initial years was that I couldn't even stop losing money just to offset the trading losses that I had. The revenge trading period was the toughest in my trading journey to overcome. But I trained hard and came up with some good risk management strategies that I follow religiously. These strategies have helped me stop trading based on my emotions and stop losing so much money in a flash.
Number 1 Advice for the Prop Trader?
Start with a simple trading plan including min R:R ratios, max risk, setups/strategy, markets, etc. Stick to it and only make hard changes if certain aspects are proven wrong.

Do You Often Shift From Your Trading Strategies or Do You Stick to Them?
Well, I have some sort of losing strategy. I take below 1% risk, around 0.50% to 0.90% per trade. I set a loss limit as FundedNext always inspired trades to set one. I do day trading, so I set at least 2 trades to lose or 5 losing trades per week. I reduced it to half. So not more than 3 losing trades in the second week. These are approximate numbers. Usually the market does not move EXACTLY the way I planned, and in that case, I stop trading for two to three days while maintaining the minimum trading days in the Evaluation model.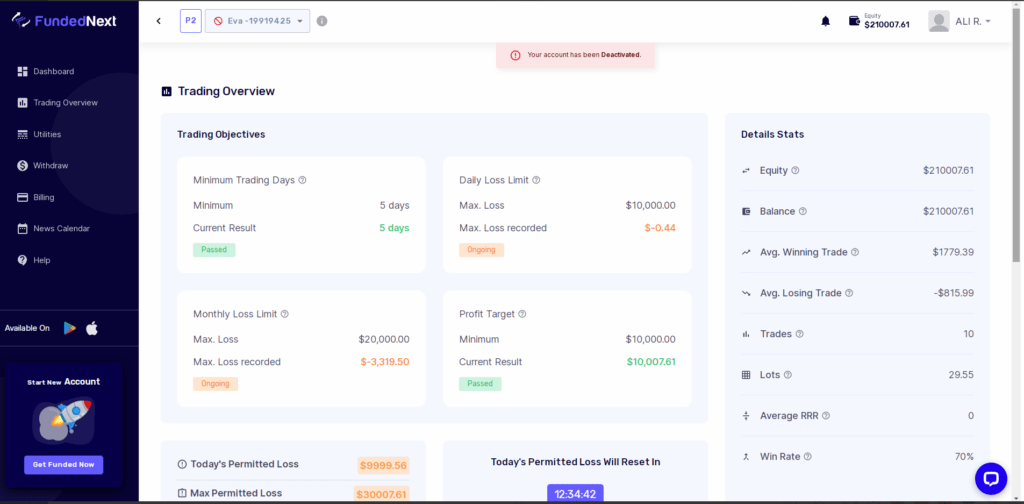 How Has FundedNext Impacted Your Life?
It's almost impossible to trade consistently without a plan, so yes, a plan is in place. Over the years, there have been many times when I haven't followed my own plan. There are always psychological reasons for that. Greed, FOMO, impatience, getting even, etc., etc., the list goes on and on. FundedNext helped me take that last step by putting strict limits on how much I could take out.
What Do You Think About the Loss Limit? Has It Affected Your Trading Game?
The maximum loss limits helped me with risk management, stop losses, and how many trades I could take. It kept my emotions under control. I stopped every time I went below 1% loss of my balance. This loss limit helped me to prevent myself from over trading even when the market is not on my flow.