Every day, our traders are succeeding and reaching closer to their goal of finding the ultimate financial freedom. FundedNext is pleased to become a crucial part of thousands of traders' success stories. We hear inspiring stories of traders' trading journeys, which have been a great motivation for us to move forward. Among the many, we have collected a few again on our Traders Tale this week. Give it a read.
…………………………………………………………………………..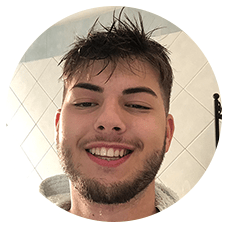 Brian Arcopinto, 19 years old, a full-time Trader from Naples, Italy.
What Has Been Your Best Trade With FundedNext?
The trade I took on EURUSD on the 12th of September has an interesting story behind it. Prices were maintaining a bearish structure, as seen on the daily and 4-hour charts. I put on the Fibonacci and saw that price tapped the 0.62 level with a huge bullish candle as well as tapping the supply zone. I was certain it was a shady move, and I entered when the price began to fall in the lower time frames. I had the intention of closing it at the 1.0090 level as price was maintaining a bullish structure in the LTFs. The price was consolidating until London, and I fell asleep at that time. When I woke up, I saw that the price had crossed beyond my expectations and dropped around 200 pips due to the Core CPI news, which I wasn't aware of, whereas my target was only 80-90 pips. I closed the trade instantly and made a lot of profits out of it, and I almost passed my evaluation phase with just one trade.
What Would You Say To The Traders Who Are In The Assessment Phase?
Take it calmly. Do not attempt to pass it with just one trade. As a trader, you have to come up with trade ideas all the time, and patience is a key part of making the best choices.
How Important Do You Think Psychology is to Traders?
When someone says that trading is a journey. That's no joke. Each second while you are in trade, the constant rush of adrenaline takes a great deal out of a trader. So did mine. To control it, do yoga, paint, run, jog, play some hula hoop, but you must not let the distres take actions on your behalf.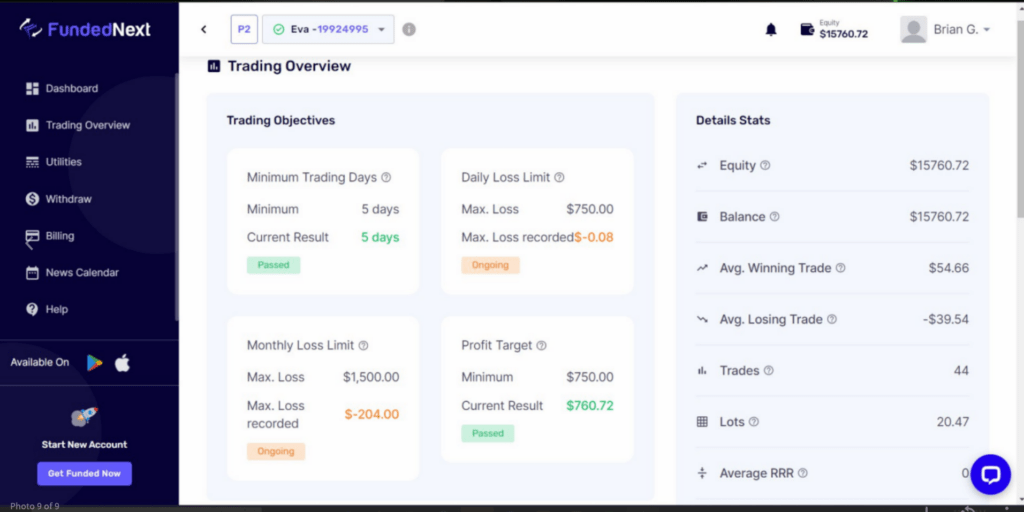 What Was More Difficult Than Expected During Your Assessment Phase?
Throughout the assessment phases, I ran into a mental battle. I became overconfident in myself, and the market put me in my place. I started to think that I always knew where the market was going because I could read it. That put me in a drawdown, so I had to take a step back and tell myself to stick to my plan. Just because we can read the market doesn't mean we know where the market is going.
What Do You Think About the Loss Limit? Has It Impacted Your Trading Game?
It was a friendly reminder for me, as I always trade with low risk and make small profits on each trade. As there is no time limit on the Express model, I'm trading according to my plan and slowly growing my account.
…………………………………………………………………………..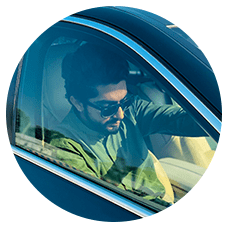 Hariraj, 25 years old from Gujrat, India.
How Are You Liking FundedNext?
FundedNext is the first prop firm I have been in and I like it very much. The rules align with my risk management and trading style , so there is so much relaxation while trading on their platform. FundedNext services gave me an excellent experience with spreads and commissions.
What Are Your Risk Management Strategies?
Right now, I am waiting for the retest zones where the bank has invested, and after the break and confirmation of which direction the market is moving, I enter the trade with a 1% stake.

I always take less than 1% risk and open no more than two trades simultaneously. Moreover, I set my personal DD so that I no way come near the FundedNext daily loss limit and prevent myself from breaching their rules. I generally set my rrr to 1:3 to 1:7 depending on the duration of the trade.
Did You Face Difficulties During Your Assessment Phase?
Yes. Definitely the daily drawdown. I tried not to get close to that. Although, I trade with near or less than 1% risk, which limits my ability to take several trades a day. So, rather than scalping like I usually do, I shifted to hourly trading to avoid hitting the DD.
Have You Thought of Being With FundedNext for a Long Time?
Yes and No. Yes, because currently I do not have sufficient balance to make a living from trading, pay all the bills, and enjoy my life. So I must earn a healthy amount before I establish my own path of trading. No, because I chose trading to find absolute freedom from the corporate world and maintain rules that directly affect my life's decisions. So I want to be free from any bindings and be on my own someday when I will be financially stable.
One Advice For The Prop Trader.
Start Journaling. Start with one day a week and then gradually increase to two days for every trading day of the week. You will see a drastic improvement by the end of a few months. Journaling is the road map of your trading game. You will know where you went wrong in your losing trades and will not make the same mistakes again.
…………………………………………………………………………..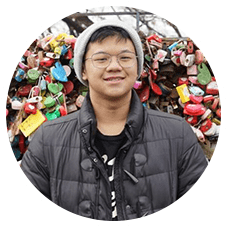 Alvin Michael Soenjoto, 19 years old; The Catcher of Volatility, Indonesia.
What Has Been Your Best Trade With FundedNext?
The best trade I can remember now was during my challenge phase with FundedNext. In one Indices trade, I was able to make around $1,000. In the daily timeframe, there was a break in the market structure and, according to my plan, it was going downtrend. I looked for intraday confirmation and executed it.
What Is the Secret of Trading Success, According to You?
A disciplined trading lifestyle and knowing when and where to stop. Discipline is the core key to seeing the silver lining in a trader's trading journey. If you are disciplined, your emotional imbalance, trading psychology, trading plan and strategies, and everything else will align in a smooth and constructive way.
What Are Your Risk Management Strategies?
1% risk is my limit per trade, and I try not to risk more than 2% on the same pair on the same day. And in the case of losing 2 consecutive trades, I call it a day and shut down everything. Right then and there.
My strategy is just simple price action and following the marker structure in the high timeframe. I tend to take trades that have an obvious structure. For example, bearish or bullish. I never trade in the sideways market. For the entry point, I go to a lower timeframe and use EMA 90 and 34 to support my decision.
What Do You Think About the Loss Limit? Has It Impacted Your Trading Game?
Well, I honestly liked this loss limit system. This aligns with my trading strategies perfectly, so I get a comfortable place to trade according to my plan. I usually take low risk unless I am scalping, and during my assessment phases, I avoided scalping entirely.
What Was More Difficult Than Expected During Your Challenge Phase?
At first, FundedNext introduced 10 trading days, and at that time, I struggled, as I hit my profit target by the third day. However, when they introduced the 5 trading day rule, I was so happy as I had passed phase 2 with the set days and immediately got my account.