Every day, our traders are succeeding and reaching closer to their goal of finding the ultimate financial freedom. FundedNext is pleased to become a crucial part of thousands of traders' success stories. We hear inspiring stories of traders' trading journeys, which have been a great motivation for us to move forward. Among the many, we have collected a few again on our Traders Tale this week. Give it a read.
…………………………………………………………………………..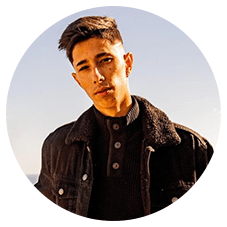 Eduardo Lopez, a 23 year-old trader from Port de Sagunt
Describe Your Most Successful Trades So Far.Share a thorough scenario of a trade.
During the preceding week, I was engaged in a succession of deals that immediately followed one another. I have played the bounces and breakouts just as they should have been and have nailed the liquidation zones on US 30 to perfection. As a technical analyst, I always use a stop loss and take profit in all of my trades. But there was one time when I forgot to set TT. The market responded well to the basic news, and within an hour I had gained 200 pips. After that, I will close it. But the markets have continued their climb over the last four or five hours.
What are your trading strategies? Did you switch from strategy to strategy, or did you stick to one and eventually level it up?
Price action is the strategy that I have stayed with the most, despite the fact that I have tried several others in the past. During my time spent trading indices, I came to the realization that price respects supply and demand zones as well as liquidation zones, and since then, I have focused on trading those basic zones along with a touch of price movement.
Do you believe psychology is a significant motivator for traders?How Do You Handle Your Emotions When You Lose or Win?
Yes, psychology is a major factor in changing the game. Your psyche will be tested by the market, but if you come prepared with a precise strategy, a sound plan for entry and exit, and effective risk management, the market may still be rewarding even if you hit your stop loss. Because it is a market, many traders focus on gains and losses; nevertheless, they also need to consider the current price and how the market is currently doing. I stick to one basic guideline, which is to "buy cheap and sell high." If you stick to this straightforward plan for a significant amount of time, you will achieve your goals.
How has FundedNext impacted your life?
When I trade, the fact that FundedNext's drawdown is based on a balanced system gives me comfort that even if I make a profit and hit my stop loss, I won't be in violation of the terms of the account, while at other prop firms with relative drawdowns, you won't be able to expand.
When Did You Start Trading, and How Long Were the Initial Trading Days? Give some details.
When I first began trading two years ago, I lost a significant portion of my funds, but after receiving training and educating myself about the market, I was able to improve my performance. In light of my recent successes, my past failures are of little consequence. It is essential that you be consistent.
…………………………………………………………………………..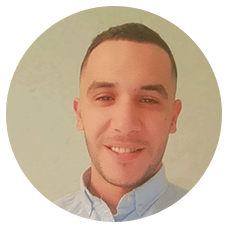 Mohammed Chtati, a Scalper from Morocco
What Was More Difficult Than Expected During Your Challenge Phase?
The first is most likely between 10 p.m. and 11 p.m. WAT, when market spreads are wide and market movement is occasionally spiking.I consider this a difficulty because I use tight stop losses, so considering the spread and market movement at that time, for pairs close to my entry, I usually take out my SL so as to not get stopped out. The second one is probably during the daytime period of 8 a.m. to 9 a.m. (WAT), where the market spreads are so big and the market movement is sometimes spiky. With the passage of time, I have acquired the ability to accommodate it.
What Are Your Risk Management Strategies?
My ability to manage risks has allowed me to reduce my losses. assist in preventing the loss of my accounts as well. When it comes to effective active trading, this criterion is frequently disregarded, despite the fact that it is vital.
How Important Is Psychology To Traders?
Yes, it goes without saying that having a strong analysis is not sufficient to trade. Trading requires a high level of psychological acumen due to the fact that once you start losing money, you must maintain your momentum without pausing. As I mentioned before, whether you win or lose is directly related to the state of your own mentality. At first, I didn't know whether to be afraid or pumped up with how the deal was going. But now I know how much money I am willing to lose and how much profit I need to make up for it. So regardless of the outcome, I won't be upset, and if I do win, I'll just calm down.
Best Advice for Traders Who Are Trying to Pass the Assessment Phase?
If you trade within the structure of the market, have a plan to handle risk, and just stick to your plan, the results will be good. Make sure that you understand the market structure, have risk management in place, and have a plan before you trade inside the market structure.
…………………………………………………………………………..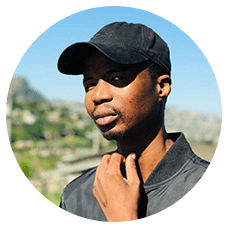 Bonga Shabalala, a 31-year old Self Taught Trader
What Has Been Your Best Trade With FundedNext?
A W formation with a broken bearish structure that is trading above the bullish order block is referred to as a US30 4HTF. After figuring out the target profit on the 4H time frame, I switched to the 1M time frame to focus on buying trades. That was the finest trade I made all of this year; I continued taking advantage of short-term buy trade setups until the objective was hit.
How Important Is Psychology To Traders?
When you make a transaction, there is always a chance that you will "win" or that you will "lose," in equal measure. Because of this, I've come up with a trading strategy that lowers and maintains the amount of risk I'm exposed to. This way, when I do succeed, it more than makes up for the times I've failed. The strategy anticipates the possibility of suffering losses as well.
Do You Often Shift From Your Trading Strategies Or Do You Stick To Them?
Strategy, which is based on the Elliott wave theory. During the phase 1 challenge, I traded a lot of different pairs, and I immediately realized that it was confusing me. As a result, I decided to focus on trading only one instrument, the US30.
When Did You Start Trading, and How Was the Initial Trading Day? Give Some Details.
I began trading in 2016 on a live account with no knowledge or experience, and I would open a position thinking that if I wanted to close that open position, I needed to open another position in the opposite direction, thinking that would automatically close the open position, and that's how I began blowing account after account. I couldn't stop because I was very motivated. I've seen the lifestyle of forex traders and I wanted it for myself. I tried and jumped from strategy to strategy until I realized that I needed to learn to do it right. That's when I studied market structure, risk management, and money management, and everything started to change. If the results of my trading start to change, I am now in a position to quickly know what it is that I have done wrong and quickly fix that, unlike before, so that's my story.
How Are You Liking FundedNext?
They give me the freedom to trade indices, and they are also very good at customer service and communication. I have talked to them as if they were my peers, which shows how good they are at talking to people.