7th April & 10th April, 2023.
Due to the Good Friday & Easter Holidays on 7th April and 10th April, there will be some changes to our trading schedule. Please note that all times mentioned below are Platform time (GMT +3). We kindly request you to refer to the updated trading schedule and general information provided for your convenience. We apologize for any inconvenience caused and wish all our traders a happy and peaceful Easter Holiday.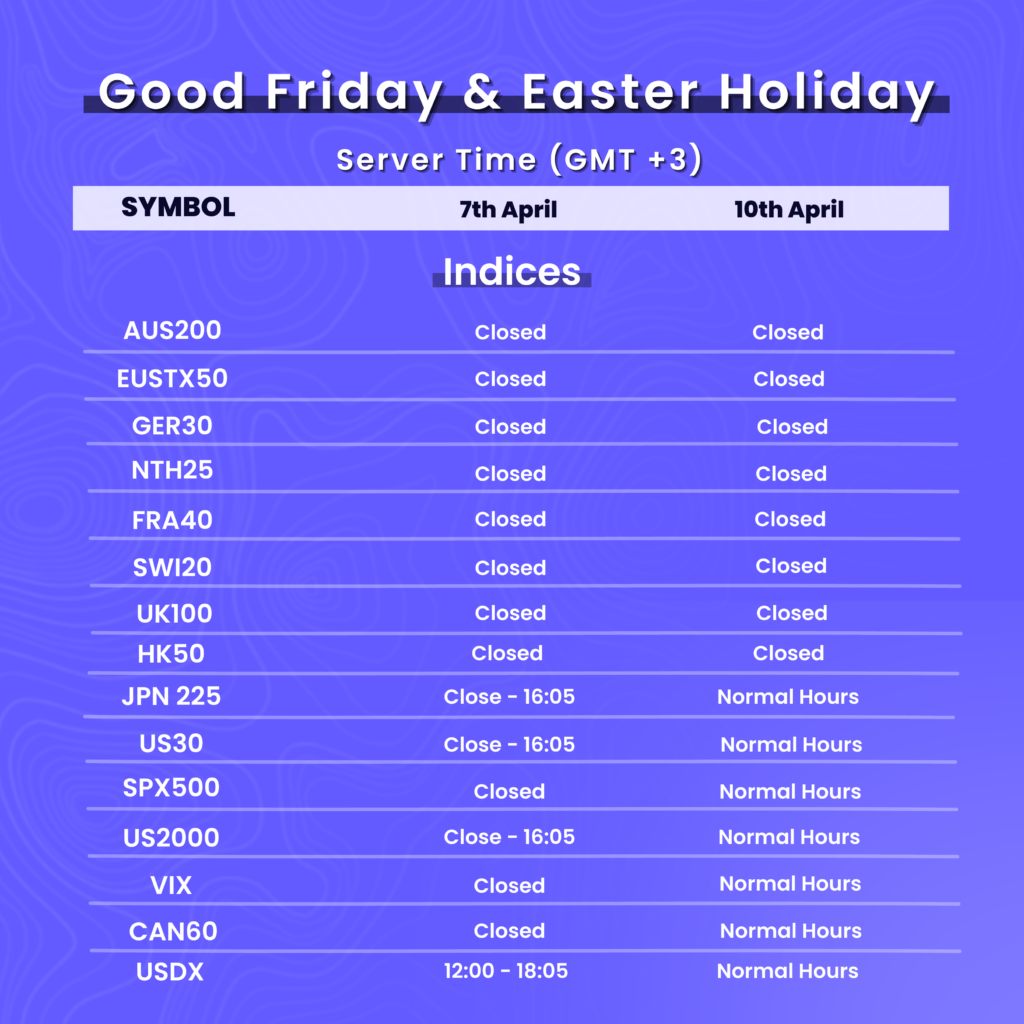 ………………….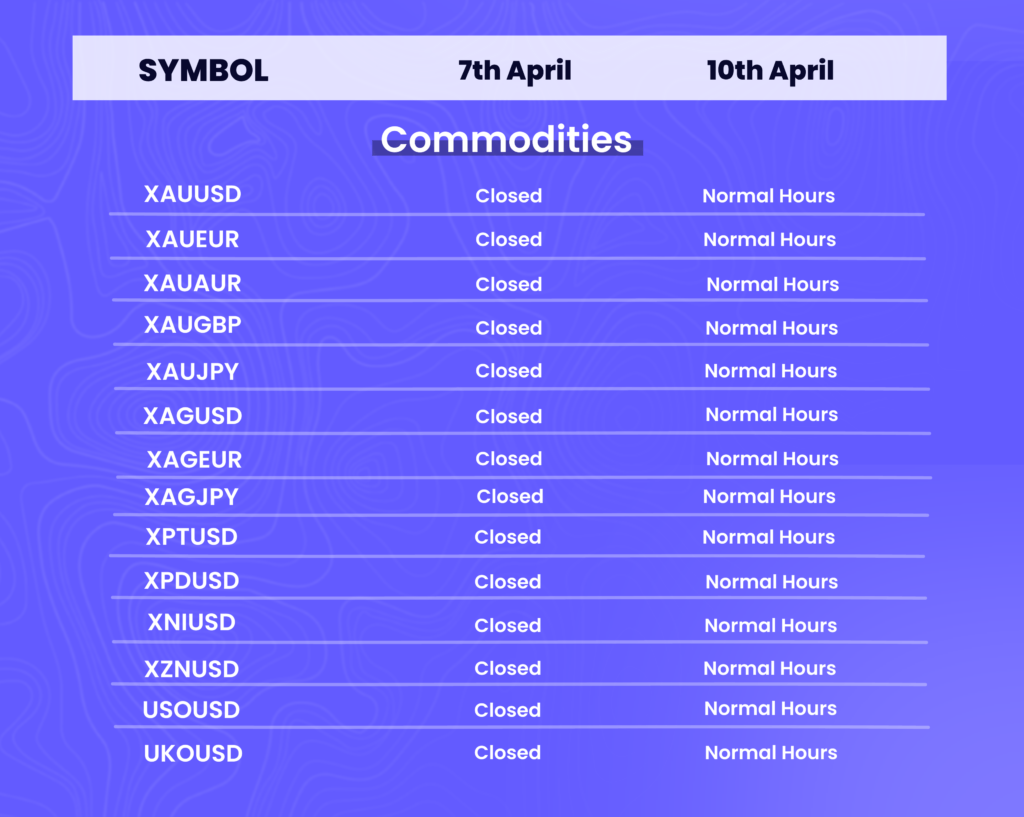 ………………….
Many countries are observing holidays on April 7th, 2023, due to Good Friday. While it's not a federal holiday in the US, the stock market will be closed, but banks will mostly remain open. However, it's wise to confirm the business hours or call ahead, particularly if you live in a state recognizing Good Friday or belong to a smaller bank. Although no major banks are expected to close, it's always best to double-check.