It's been a year of great accomplishments for FundedNext, and as we celebrate the start of a new year, it's the perfect time to reflect on all that we've achieved.

Since our journey began on March 18, 2022, FundedNext has made an incredible journey toward success. Our team has expanded to over 250 individuals, who are dedicated to providing exceptional service to our international proprietary traders. We've also made a big move to a new headquarters on the first day of 2023, staying true to our commitment to growth and success.
Global Reach
FundedNext's impact extends beyond its direct customer base. The company has also made a strong impression online, with website visitors totaling 25,890,366 and dashboard users totaling 3,390,954 within just nine months. In addition, the company's social media presence has been impressive, with 483,268,821 impressions and 50+ million in reach. And over 10,000 people have already downloaded the FundedNext Mobile App.
In addition to these achievements, FundedNext has also partnered with world renowned athletes such as Chris Gayle, Colin Munro, and Mohammad Amir.
Global Events
For the first time in the history of the prop firm industry, FundedNext has organized a prop traders' global meetup in Thailand. Traders from many different countries flew in for the meet-up. They got to connect with fellow prop-firm traders and share their experiences with each other.
We have participated in the prestigious IFX Expo'22, where top leaders of the Trading Industry from around the world gathered under one roof.
In addition, FundedNext demonstrated its commitment to social responsibility by hosting a blood donation campaign on International Blood Donation Day.
…..
Featured In
Our past year's efforts have not gone unrecognized. We've been featured in global newspapers like Benzinga, NASDAQ, Yahoo Finance, Cabl.gram, and TBS News.
Customer-Centric Trading Platform
Our strong track record of customer service has earned us a reputation as a customer-centric company.
With 24/7 & smooth client support, our average response time has been less than 22 seconds.
We are offering the fastest payouts in the industry, where Bank Transfer, BTC, ETH, LTC, DOGE, SOL, USDC(ERC20), Perfect Money and USDT(TRC20), USDT(ERC20) are available as the payment methods.
With FundedNext, traders can enjoy bi-weekly payments, and no trading restrictions, so it's no surprise that FundedNext has earned the trust of so many traders. FundedNext has onboarded regional partners in different geographical zones to ensure optimal customer support.
Product Offerings
FundedNext has made a number of improvements to its product offerings over the past year, including the introduction of the Consistency Express Account: $200k package and the Non-consistency Express Account on the trading platform. Additionally, the company has added a 14-day extension to its Evaluation Model and updated the Challenge phase Automation to allow traders to begin trading in Phase 2 immediately upon passing the Evaluation Challenge Phase 1. These changes have contributed to the company's overall success. To further enhance the trading experience, FundedNext has also introduced a Lot Calculator and an Economic Calendar, and is working on the Trade Manager and automated certificates to celebrate traders' achievements. The company is also working on integrating MT5, TradingView, and a number of other features, including Dashboard Improvements, a Leaderboard, and automated KYC.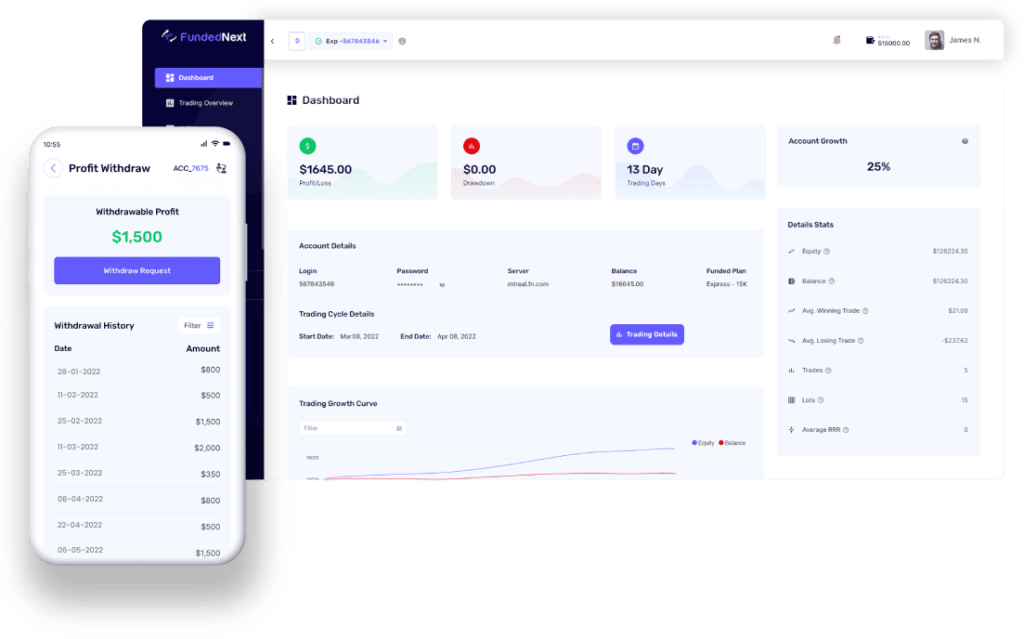 Trading Updates
FundedNext is the first ever prop firm in the industry to offer traders a 15% profit share from their challenge phases.
Over the past year, we have rewarded our skilled traders with a whopping $12,572,623 in payouts. One particularly successful trader from Malaysia even earned a staggering $110,173 in profit sharing. We have truly made a global impact, as our reach extends to promising traders worldwide.

Impressive returns were not limited to just a few individuals, as more than 100 traders are heading towards the $4 million funded account goal. With this scale-up opportunity, these talented traders have earned a 40% increment on their initial funded account.
The trading activity on all accounts in 2022 was impressive, with a total of 14,374,618 trades being executed. Gold (XAUUSD) emerged as the most heavily traded instrument, while EURUSD, GBPUSD, and GBPJPY were the most popular currency pairs. As expected, the US dollar was the most popular account currency among our traders. The US Dow Jones and Nasdaq 100 were the top choices among indices.
Traders Education
At FundedNext, we strive to offer the best trading service to our skilled traders in order to facilitate their success. We publish regular blog posts to guide and train traders and share information about traders' experiences, global events, and trading schedules on our blog. So far in 2022, we have published 68 blogs covering a range of topics, including trading strategies, systems, and the psychological aspects of trading.
Our most popular series is "Trade's Tale," in which we share the trading journeys of FundedNext traders. Around 6,373 people are reading this section on a weekly average.
MEET The Traders
We have closed the year with 20 interviews with our talented traders, who shared their experience with FundedNext. These enlightening sessions have been an inspirational learning curve for many global traders.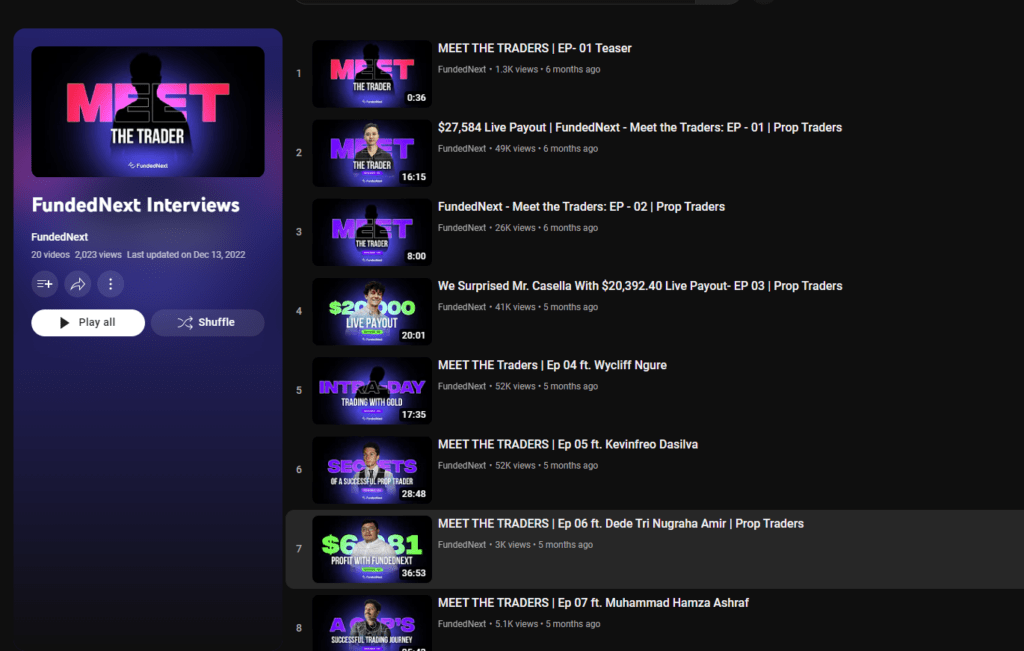 …..
Community Updates
FundedNext has onboarded thousands of traders from around the globe into our community, which includes a Discord channel with 19,554 members, a Facebook group with 31,871 members, and an Instagram account with 17,946 followers. Our Twitter account has 2,355 followers. In addition to our online presence, we are also actively involved in building physical prop trader communities in various locations, including Malaysia, the US, the UK, Canada, and Pakistan. Our Discord community is a valuable resource for members, where we frequently share educational materials and strategies. By bringing traders together globally, FundedNext is creating a strong and supportive community of talented traders.
YouTube
One of the many platforms we are active on is YouTube, where we post a variety of videos to educate and entertain traders from around the world. Our most popular video has received 323K views and is titled "The Best Instant Funding Program Is Here".
Throughout the year, we have created a total of 56 videos for our viewers. In total, these videos have been watched 16.5 million times and have received a total of 139,600 hours of viewing time.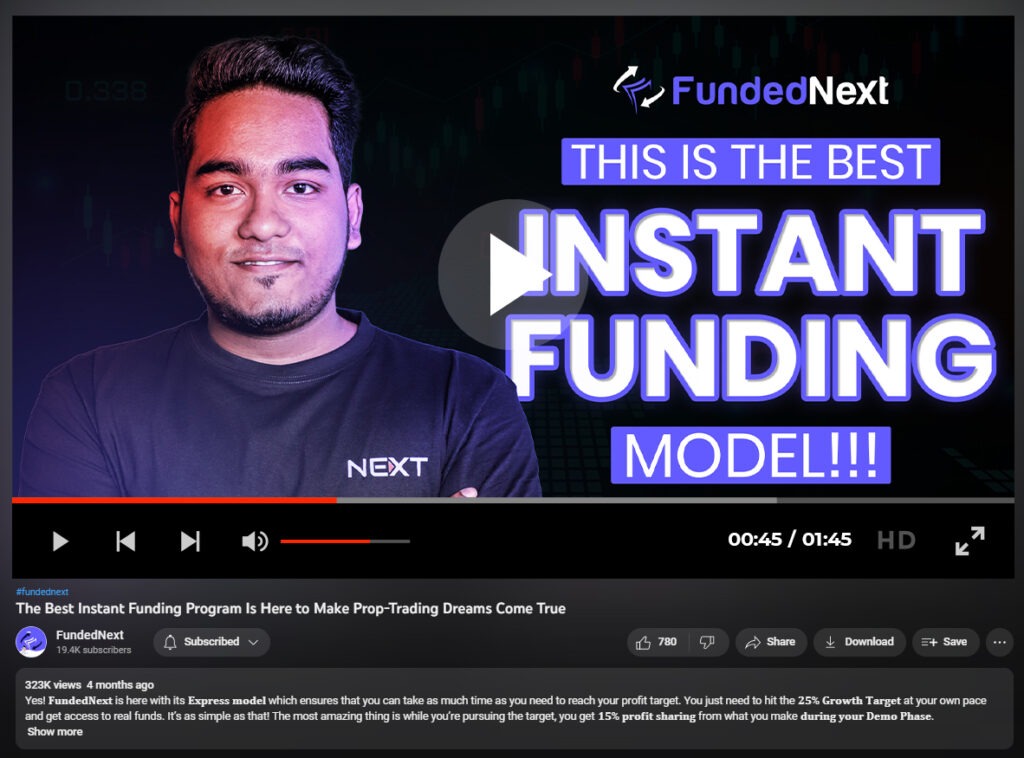 …
FundedNext New HQ
FundedNext has moved to a new 21,000-square-foot headquarters as the company continues to grow and strives to become the best in the industry. With a mission to provide the optimum service to their customers and bring about innovative change in the prop firm sector, FundedNext is positioning itself for continued success. The new office space is a reflection of the company's dedication to these goals and the drive to achieve them.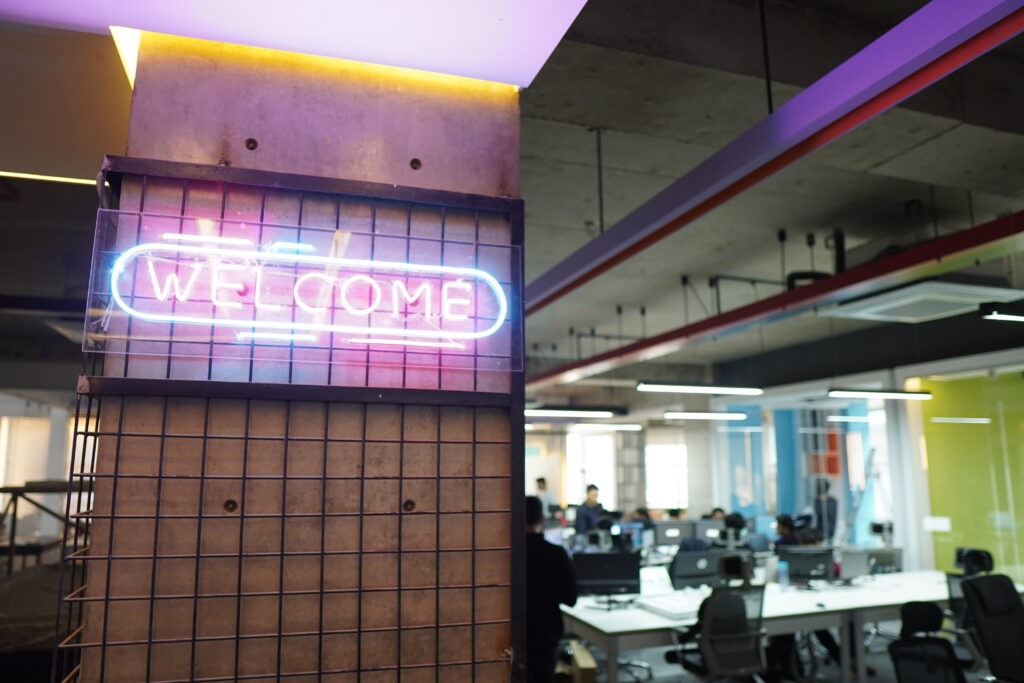 …….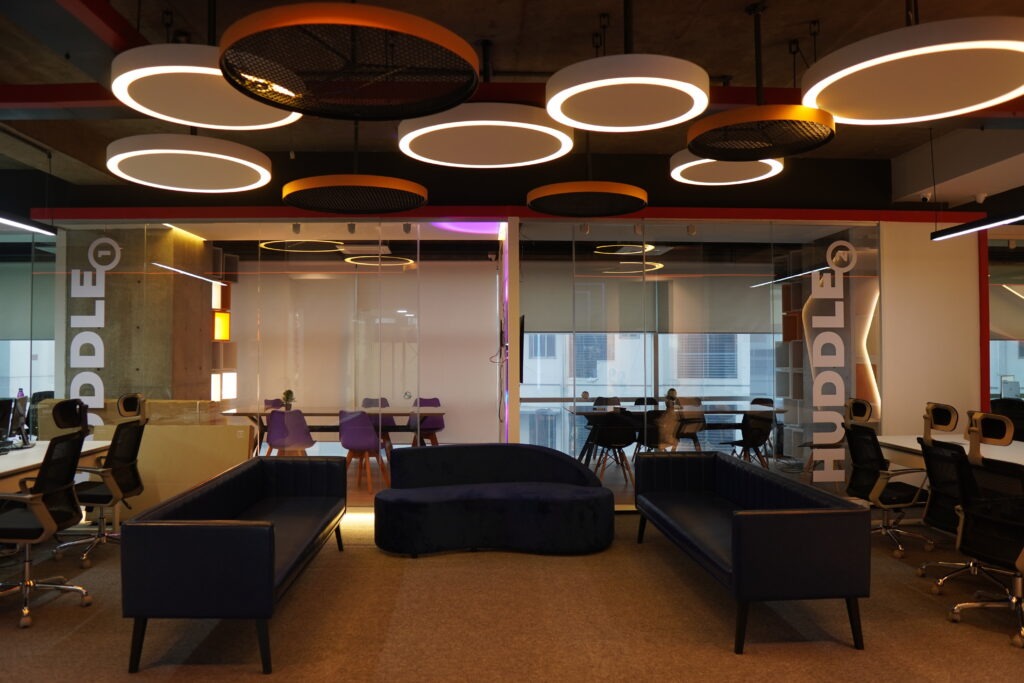 …….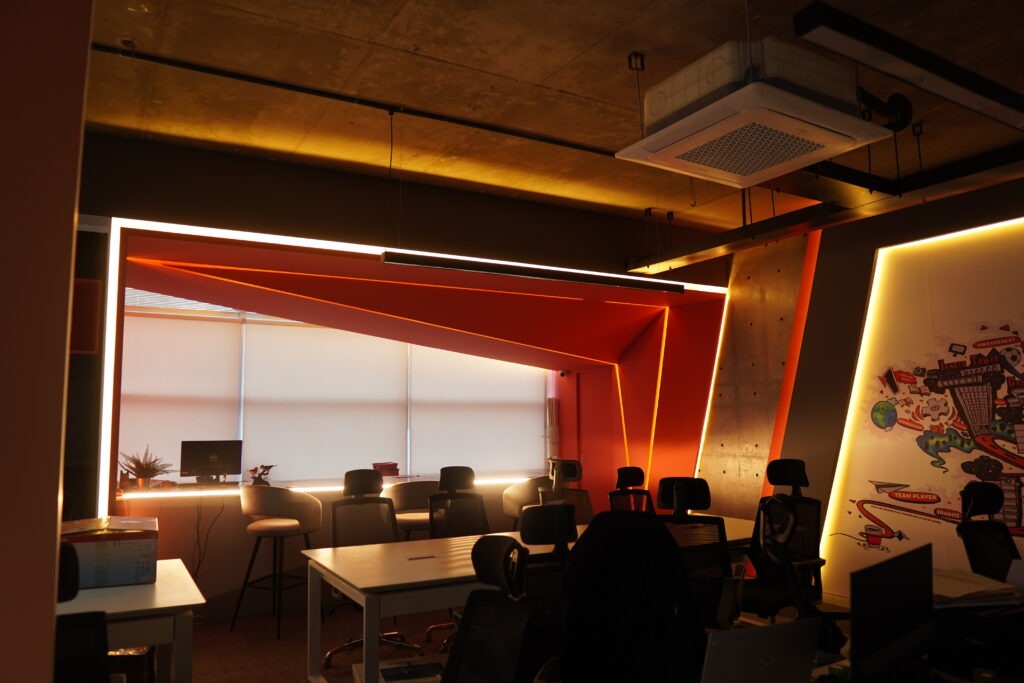 …….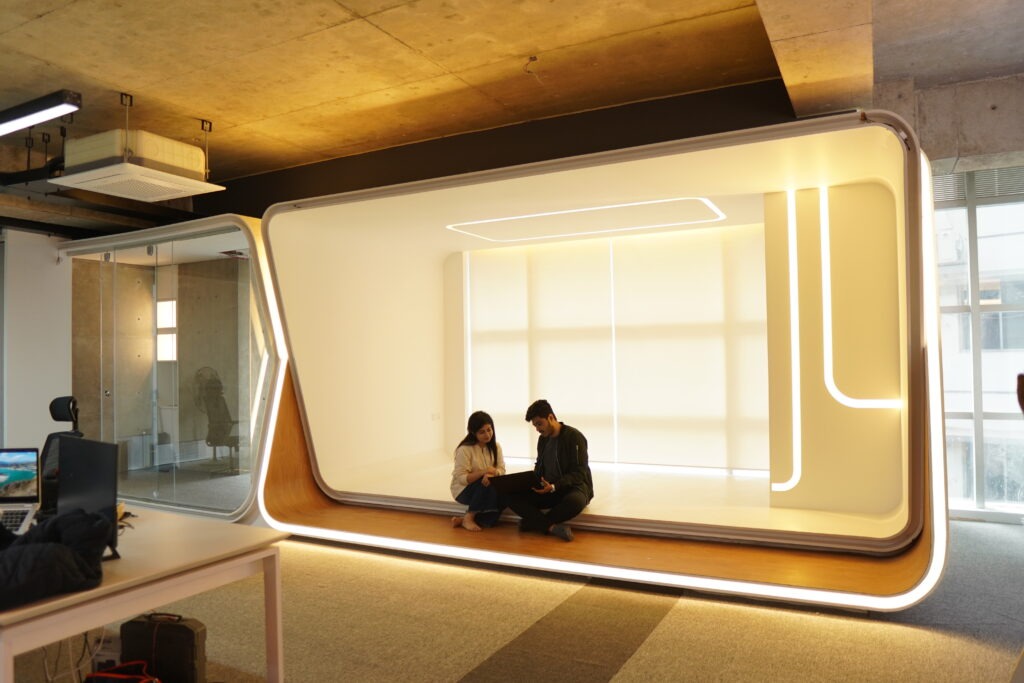 …….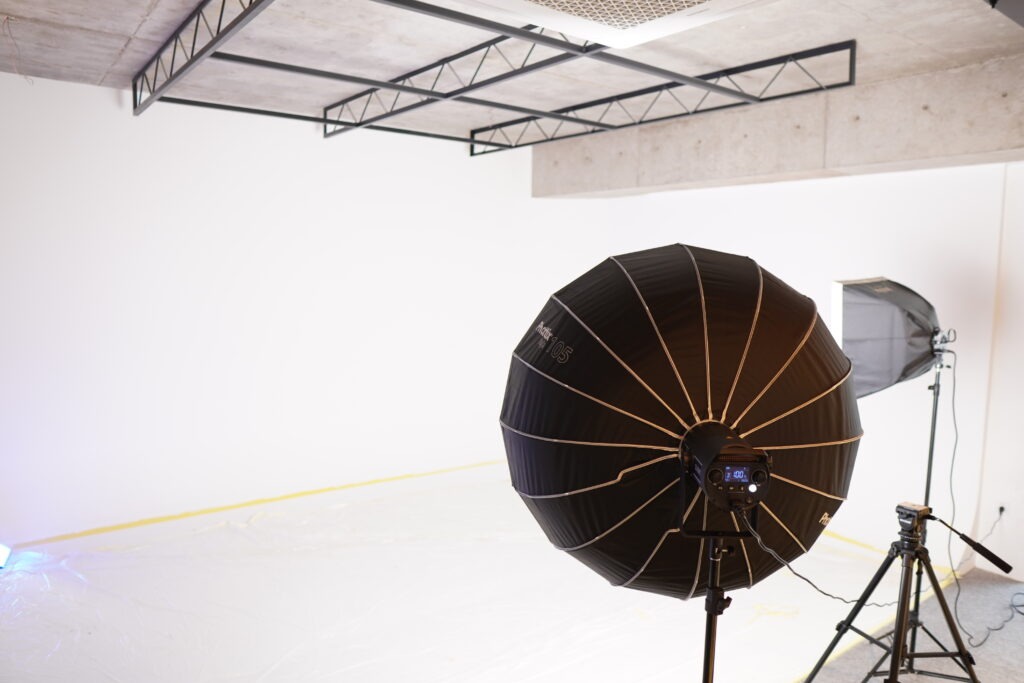 …….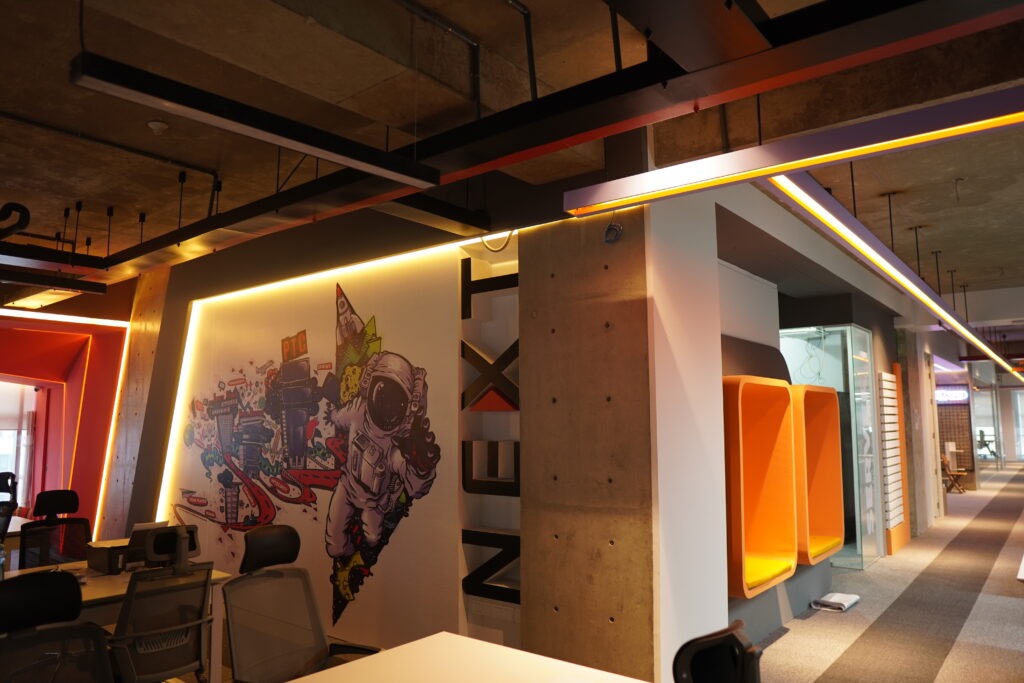 As we look ahead to the future, we're excited to see what the next year will bring. With a strong foundation in place and a commitment to innovation and excellence, we're confident that we'll continue to thrive and make a positive impact on the world of prop trading. Here's to many more years of success!